Mixed Door Office Storage Credenza for Shoes or Office Storage - 8 Medium Doors and 4 Small Doors in 4 Columns
SCM4-8M4S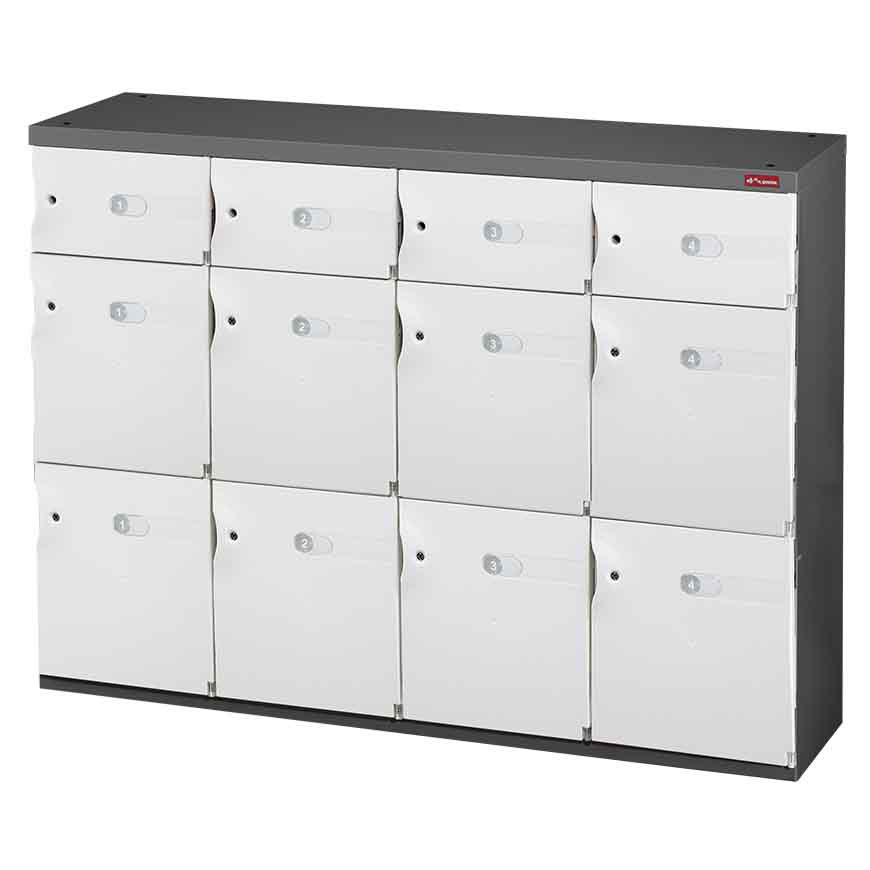 The best in lockable office storage solutions: look no further than this credenza for file management.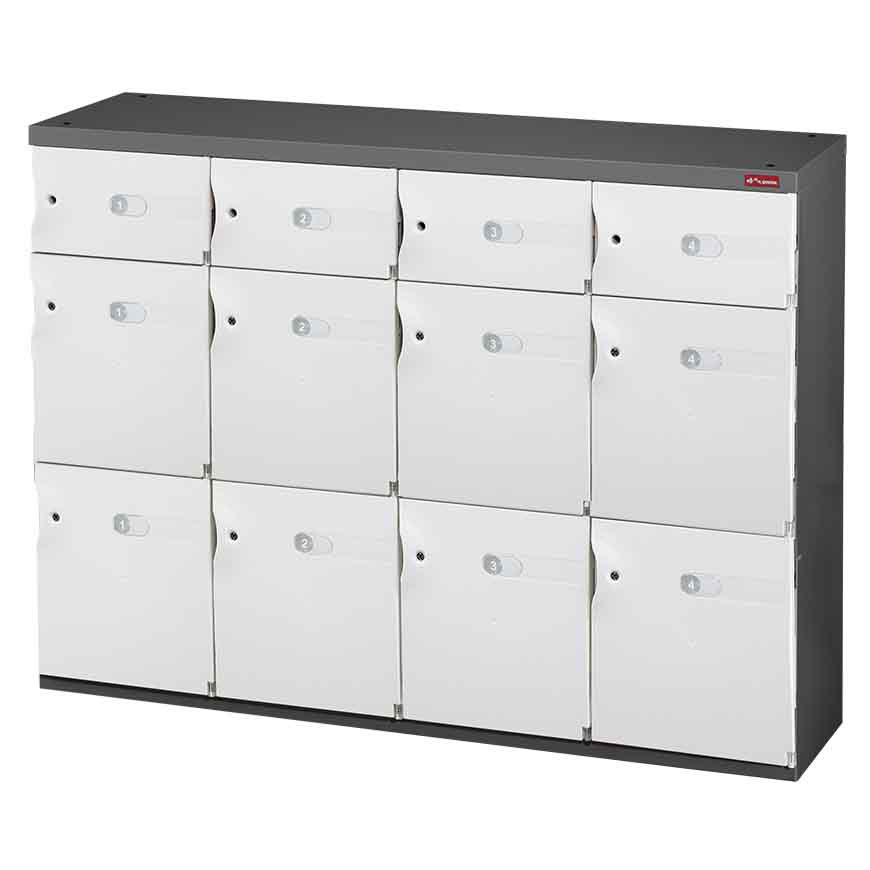 Looking for an attractive galvanized steel storage unit that offers a variety of locker dimensions? This cabinet can be used for a multitude of storage needs in home, office, or factory settings. The doors are patented, and have hooks and air vents for odor control–a feature that is especially useful when this unit is used as personal item storage for visitors or staff members. Doors also feature secure locks and stay closed with the use of a magnet. Do not forget to customize the color on order if you need this option.
Features
Multi-functional cabinet with 4 S- and 8 M-style lock-and-key doors.
Doors feature built-in hooks.
Patented door design.
Magnetized doors close securely.
Ventilation holes reduce odors.
Color can be customized.
Specification
Dimensions: 1190 W x 350 D x 1040 H mm
Package Details: 1 pc / 1 ctn (1268 W x 444 D x 966 H mm / 19.20 cu ft)
Material: Galvanized Steel, ABS
Color: Black Body and Snow White Doors
Gallery
Press Release
SHUTER Wraps up Future Forward in June, 2019

SHUTER wraps up Future Forward 2019 buyers' conferences in Vietnam.

Read More

SHUTER Wraps up Future Forward in May, 2019

SHUTER x RECO host Future Forward buyers' conference in Japan.

Read More

SHUTER Wraps up Future Forward in Oct, 2019

SHUTER products tip-top at Taipei AMPA 2019.

Read More