Our Story
About SHUTER
SHUTER was founded in 1969 and is a manufacturer in Taiwan to provide industrial storage solutions. SHUTER Enterprise was developed in Taiwan by family owned and operated, over the decades, this proudly Taiwanese brand SHUTER has become a world-class supplier of sleek and practical office and industrial storage solutions. Today, SHUTER headed by second generation chairman and storage design innovator Yira Wu.

From over 50 years experiences, SHUTER controls the key productions and know-how step by step. No matter the materials purchasing or products sales, every segment is under our deliberate consideration and plan. In order to keep our advantage in the market, what did we do?
What we insist?
Protect earth: SHUTER uses brand new, grade 1, non-toxic materials to pursue the ultimate quality and maximize product life cycle.
Eco-friendly: We replace and renew our equipment to make production efficient for energy saving.
Love Taiwan: All our products are 100% made in Taiwan, our factory locates in Taiwan only, SHUTER goals to introduce MIT products to the world.
Social responsibility: SHUTER provide a friendly working environment and help disadvantaged groups positively. Compare to companies in Taiwan, we hire more disability employment than others.
Milestone of SHUTER

Consulting Service
SHUTER prides itself on its ability to combine attractive design with practicality. We are genuinely an all-in-one service provider in everything from design and precision molding to plastic injection, steel forming, and assembly. Are you searching for the storage solutions? Our team can help you. Contact us by filling the below form, thank you.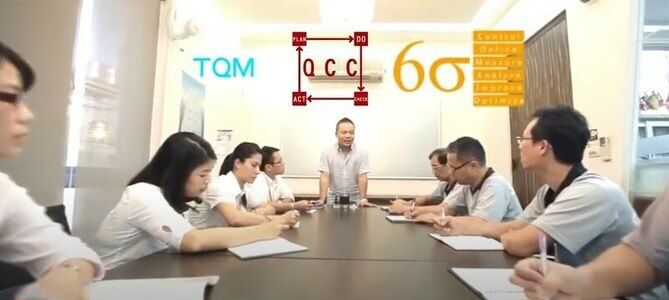 Videos

A 3-minute insight into the story behind SHUTER Enterprise

A 15-minute insight into the story behind SHUTER Enterprise and the development of the SHUTER brand.

Factory

Certificates

Contact us

SHUTER Enterprise Co., Ltd.
No. 65, Alley 100, Lane 270, Sec. 2, Shinan Rd., Wuri Dist., Taichung 414, Taiwan
Tel.: +886-4-23358800
Email: info@theshuter.com
Industrial and Workspace Storage Solutions Pioneer | SHUTER
Located in Taiwan, SHUTER Enterprise Co. Ltd, since 1969, is a tool and workspace storage product and system supplier. Main product, including office storage system, CNC tool storage, tool cabinet, tool box, tool chest, locker and so forth.
SHUTER designs industrial tool and office storage products from customers' point-of-view: ­by finding the simplest way to build an ideal home. With 100 - 1,000 ton injection molding machines operating 24 hours a day alongside over 50 punching and bending machines used to conduct high-quality storage products.
SHUTER has been offering customers high-quality industrial tools and office storage systems since 1969, both with advanced technology and 52 years of experience, SHUTER ensures each customer's demands are met.
View our quality products
Metal Locker
,
Metal Storage Locker
,
Storage Cabinet
,
Office Storage Credenza
,
Office Storage with Casters
,
File Cabinet
,
Office Bookcase
,
CNC Tool Storage Trolley
,
Workbench
,
Metal Tool Cabinet
,
Tilt Bin
,
Flip Out Bin
,
Hanging Bin
,
Pegboard Bin
,
Tool Box
,
Tool Chest
,
ESD Antistatic Pegboard Bin
,
ESD Antistatic Metal Storage Tool Cabinet
,
CNC Tool Storage Cabinet
,
CNC Tool Holder Rack
and feel free to
Contact Us
.
Latest News
SHUTER is certified to ISO 14051:2011

We are glad to announce that SHUTER is just certified to ISO 14051 (MFCA: Material Flow Cost Accounting).
Under MFCA, the flows and stocks of materials within SHUTER are traced and quantified...

Read More

A good toolbox enhances your working efficiency

The heavy duty design of SHUTER tool boxes developed over years of manufacturing experience cannot be beaten in the marketplace today.
The tool storage box is available with market-leading...

Read More

SHUTER Babbuza Dreamfactory wins DFA Awards

The DFA Design for Asia Awards is a stage upon which design talents and corporations can showcase their design projects internationally.

Congratulation!!
Babbuza Dreamfactory earned SHUTER...

Read More