Flat-Packable Single Office Storage Cabinet
SCK-101M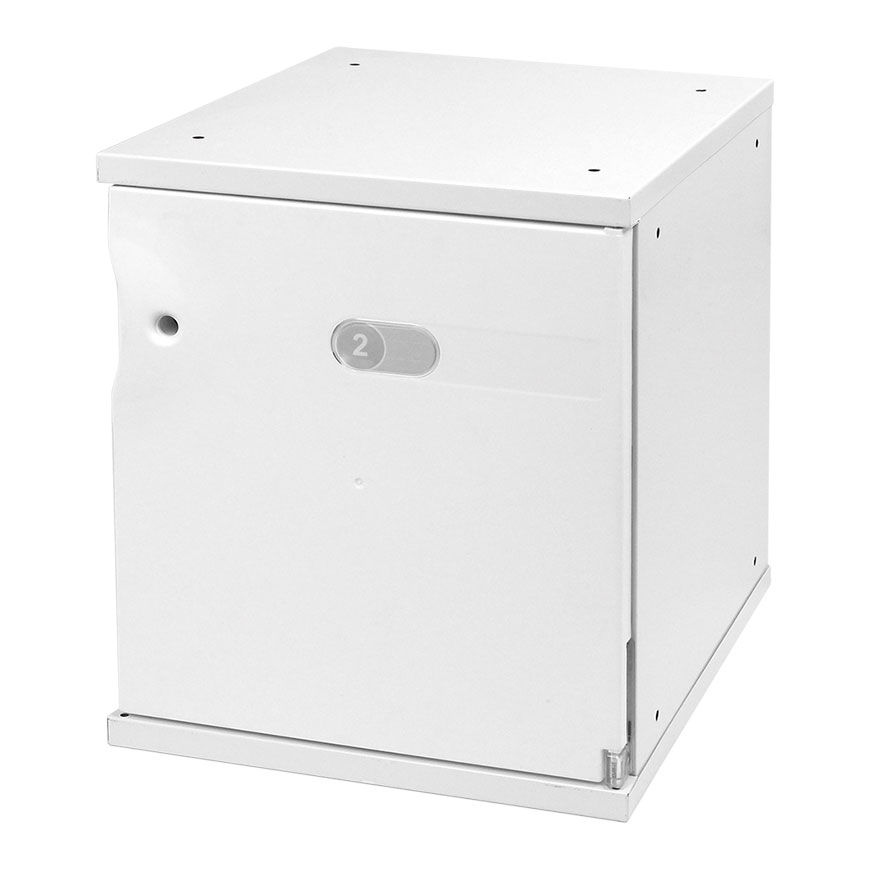 This SHUTER steel storage cube is both good-looking and durable, featuring tough ABS locker fronts with magnetic latches, three inside hooks, and door elastic for holding personal items. Air slots included in the body of the storage unit allow odors to escape. Additional accessories: doors with a lock, cabinet legs, wood-look finishing, and a SC03 odor-reduction machine. Can be flat-packed for easier and cheaper storage and transport.
Features
Knock down multi-functional cabinet with a single M-style door.
Patented door design.
Extensible both vertically and horizontally.
Doors feature built-in hooks.
Magnetized doors close securely.
Includes SHUTER logo.
Color can be customized.
Specification
Dimensions: 300 W x 352 D x 365 H mm
Package Details: 1 pc / product color (382 W x 410 D x 145 H mm / 2.72 cu ft)
Weight: NW 14.2 kg; GW 16.8 kg
Material: Galvanized Steel, ABS
Color: Snow White Body and Doors
Gallery
Press Release
SHUTER Wraps up Future Forward in June, 2019

SHUTER wraps up Future Forward 2019 buyers' conferences in Vietnam.

Read More

SHUTER Wraps up Future Forward in May, 2019

SHUTER x RECO host Future Forward buyers' conference in Japan.

Read More

SHUTER Wraps up Future Forward in Oct, 2019

SHUTER products tip-top at Taipei AMPA 2019.

Read More