Sturdy Single CNC Tool Holder Rack with 8 Tool-and-Bit Storage Benches and Holders
TW-1F
Sturdy Single CNC Tool Holder Rack with 8 Tool-and-Bit Storage Benches and Holders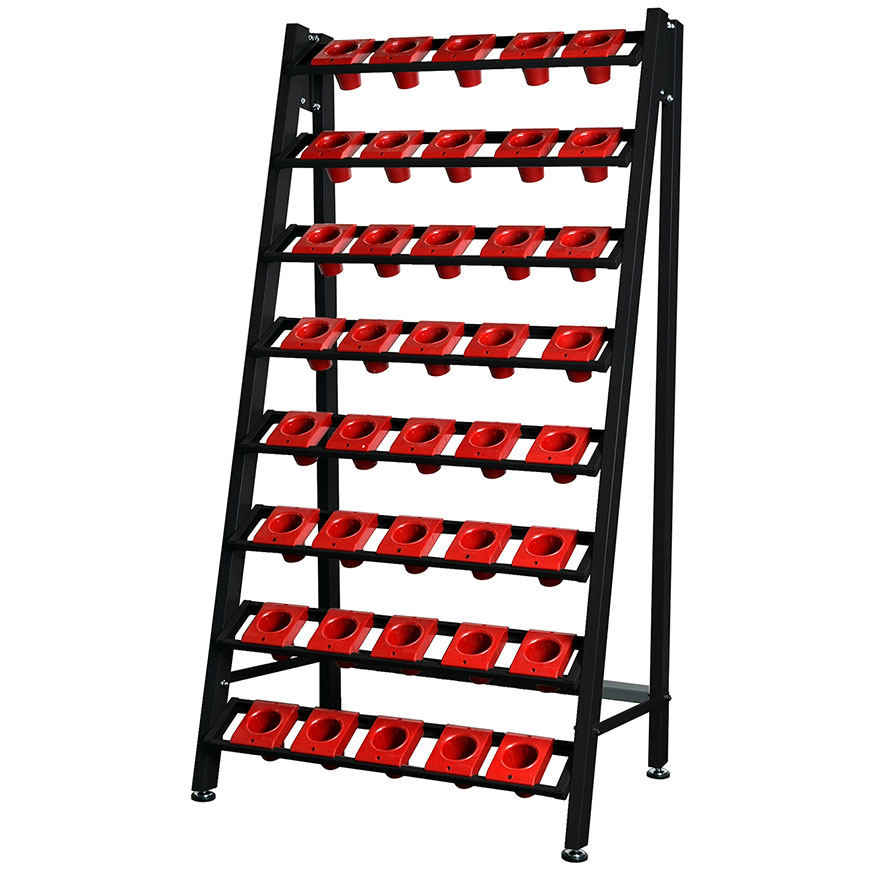 SHUTER's CNC tool holder rack features an ultra-strong triangular frame manufactured using quality-tested steel sheet. Use this rack to organize a wide variety of tools in an efficient manner, ensuring easy access to everything you need right when you need it.
Features
Ultra-stable single-side CNC tool holder rack with 8 tool holder benches.
Flat pack, knock down design for easier, cheaper transportation, storage, and on-site assembly.
Stands are adjustable.
Each tool holder bench can support weights of up to 20 kg.
Rack system can support a total weight of 500 kg.
Choose from 4 individual SHUTER tool holder styles: BT-30, BT40, BT-50, HSK-63.
Specification
● Dimensions: 892 W x 634 D x 1704 H mm
● Package Details:
* Carton A (Base): 945 W x 155 D x 1707 H mm (8.33 cu ft)
* Carton B (Back Stand): 60 W x 82 D x 1700 H mm (0.3 cu ft)
* Cartons C (Tool Holder): 1 ctn / 660 W x 345 x 120 H mm (0.96 cu ft)
● Weight:
* A: NW 21.55 kg; GW 25 kg
* B: NW 6.73 kg; GW 8.43 kg
* C: NW 5.72 kg; GW 6.52 kg
● Material: Steel, ABS (Tool Holders)
● Color: Black Body with SHUTER Red Tool Holders
Gallery
Latest News
SHUTER is certified to ISO 14051:2011

We are glad to announce that SHUTER is just certified to ISO 14051 (MFCA: Material Flow Cost Accounting).
Under MFCA, the flows and stocks of materials within SHUTER are traced and quantified...

Read More

A good toolbox enhances your working efficiency

The heavy duty design of SHUTER tool boxes developed over years of manufacturing experience cannot be beaten in the marketplace today.
The tool storage box is available with market-leading...

Read More

SHUTER Babbuza Dreamfactory wins DFA Awards

The DFA Design for Asia Awards is a stage upon which design talents and corporations can showcase their design projects internationally.

Congratulation!!
Babbuza Dreamfactory earned SHUTER...

Read More