SUS304 Stainless Steel Worktop Heavy-Duty Workbench - Standard Size 150cm Wide
WH-5S
SUS304 Stainless Steel Worktop Heavy-Duty Workbench - Standard Size 150cm Wide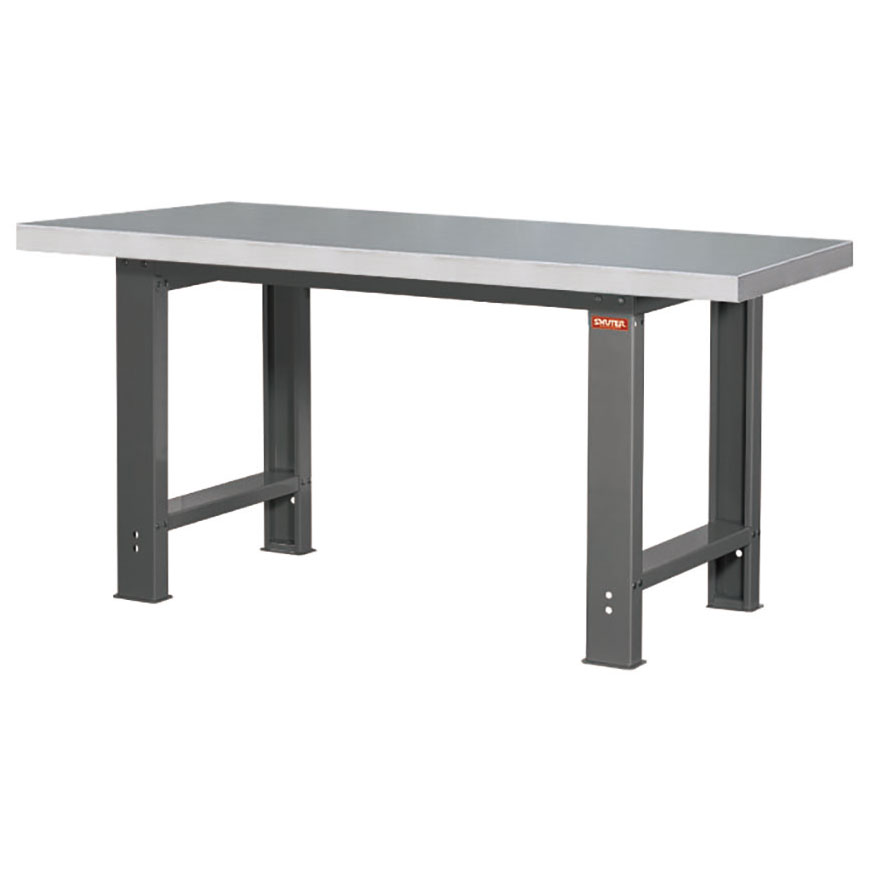 SHUTER workbenches are sturdy and come with a wide selection of different worktop materials to choose from.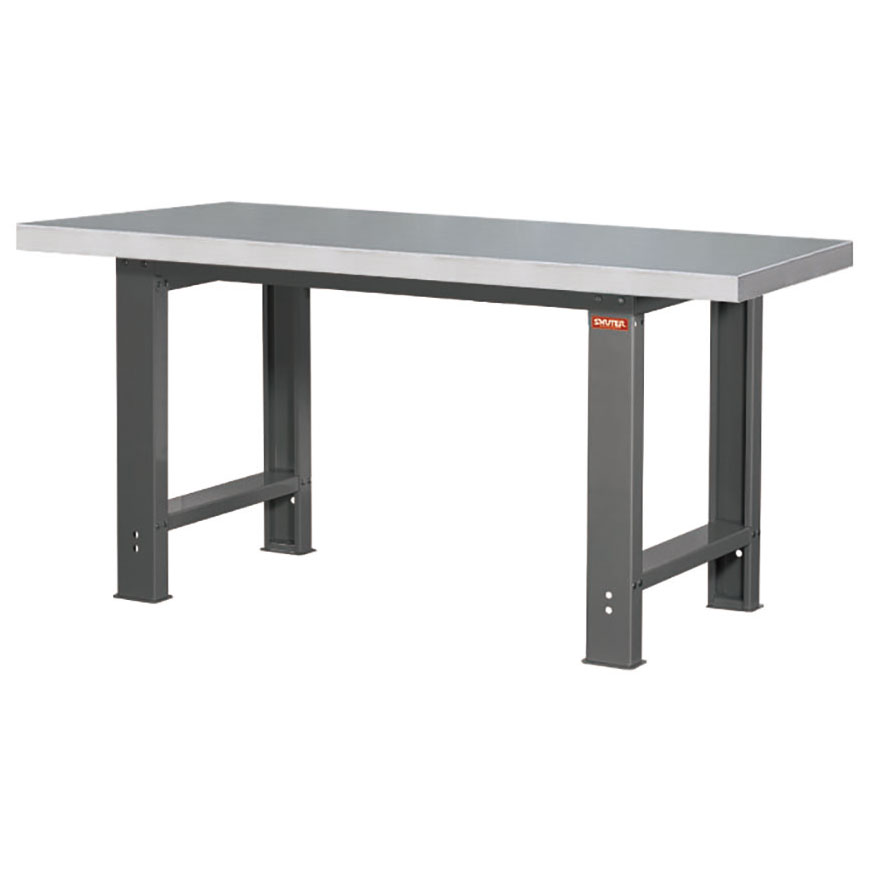 SHUTER workbenches are available in numerous height and material choices to suit any working environment, from light-duty home garages to heavy industry. A stainless steel worktop could not be more suited to a heavy duty environment: not only does it resist rust and dings, it is also easy to keep clean and ultra hygienic. All workbenches are SGS-weight tested and you can adjust the height of the legs to your need. Add on a range of accessories to create a fully functioning workstation.
Features
Heavy duty workbench with 1.2 mm stainless steel worktop (S-type material).
M, U, S, and T-type worktops are bonded to 50 mm thick high density fiberboard.
Worktop is water, wear, heat, oil, and chemical resistant.
Suitable for food processing facilities, dust-free areas, medical institutes, and the electronics industry.
Flat-pack, knock-down design for easier, cheaper transportation, storage, and on-site assembly.
Loading capacity is 2000 kg.
Optional accessories include pegboards, bin racks, lighting, power outlets, and drawers and cabinets.
Specification
● Dimensions: 1510 W x 750 D x 800 H mm
● Package Details:
* Carton A (Foot Stand): 81 x 64.2 x 24.2 cm (4.44 cu ft)
* Carton B (Desk Top): 159 x 82 x 10 cm (4.6 cu ft)
* Carton C (Upper Frame): 141.5 x 12 x 9.5 cm (0.57 cu ft)
● Weight:
* A: NW 18.20 kg; GW 19.83 kg
* B: NW 44 kg; GW 47 kg
* C: NW 9 kg; GW 10.26 kg
● Material: Steel, Stainless Steel
● Color: Black
Latest News
SHUTER is certified to ISO 14051:2011

We are glad to announce that SHUTER is just certified to ISO 14051 (MFCA: Material Flow Cost Accounting).
Under MFCA, the flows and stocks of materials within SHUTER are traced and quantified...

Read More

A good toolbox enhances your working efficiency

The heavy duty design of SHUTER tool boxes developed over years of manufacturing experience cannot be beaten in the marketplace today.
The tool storage box is available with market-leading...

Read More

SHUTER Babbuza Dreamfactory wins DFA Awards

The DFA Design for Asia Awards is a stage upon which design talents and corporations can showcase their design projects internationally.

Congratulation!!
Babbuza Dreamfactory earned SHUTER...

Read More