Heavy Duty Metal Tool Cabinet - 120cm Height with 6 Drawers Heavy for Industrial Environments
HDC-1261
Heavy Duty Metal Tool Cabinet - 120cm Height with 6 Drawers Heavy for Industrial Environments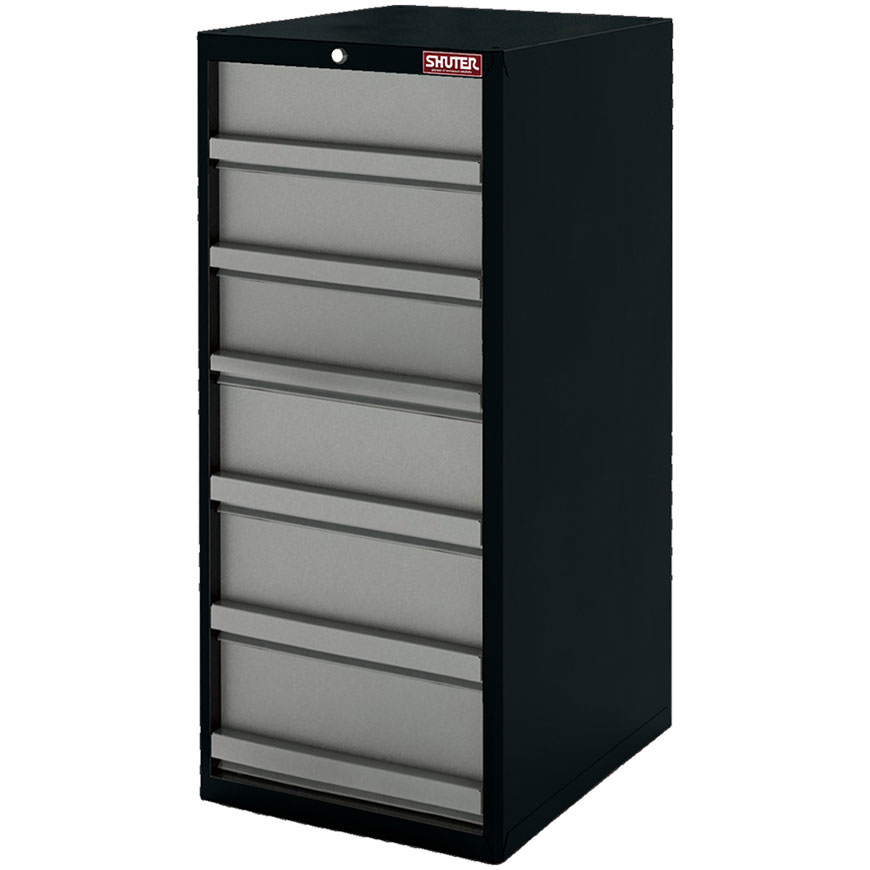 The perfect option for workplaces that require safe, heavy-duty tool storage for greatest worker efficiency.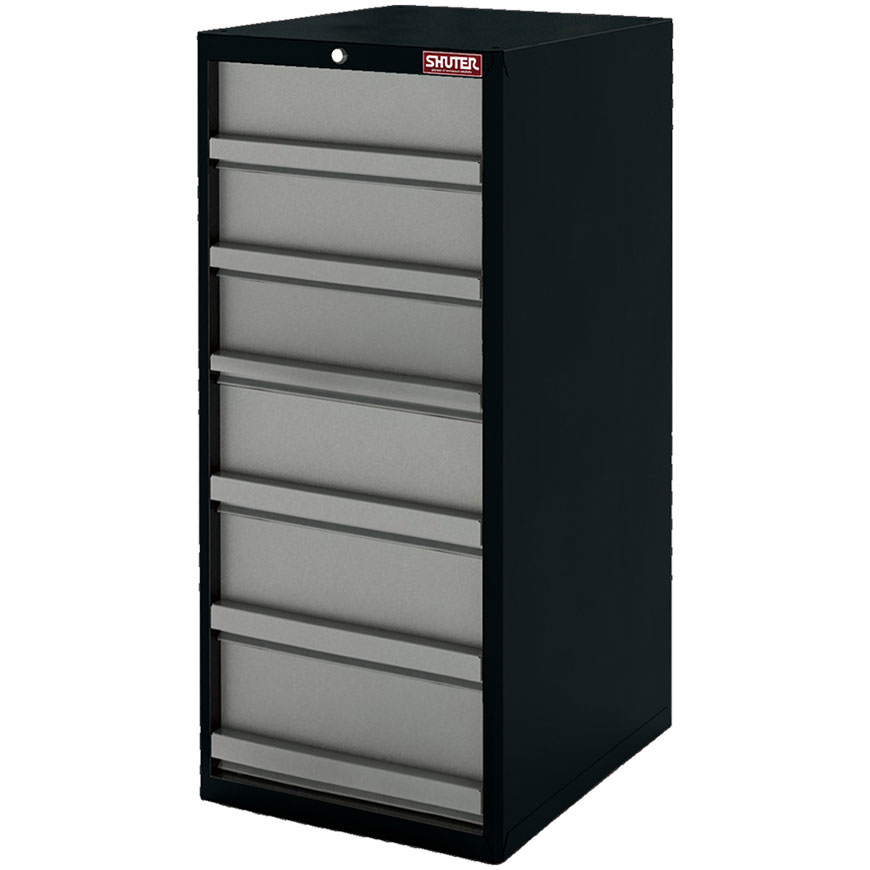 Only a cabinet by SHUTER can provide the safety and strength you need for your industrial workplace. HDC-1261 tool cabinet is 120 cm tall with six drawers: one 100 mm high and five 200 mm high. The drawers are lockable, with a system that ensure all drawers are locked or unlocked at the same time, but also that no drawer will open unless you want it to. The powder coated steel frame is rust and scratch resistant for greater durability. In terms of user safety, this unit features round edges that cause no harm if bumped against.
Features
Patented SHUTER design.
Powder coated galvanized steel body is heavy duty and chip proof.
Drawers made of 1.2 mm cold rolled steel, which is phosphate-treated and power-coated for better resistance.
Smooth, rounded edges ensure user safety.
Safety clips prevent closed drawers from sliding out.
Heavy-duty telescopic slides with double extensions withstand up to 350 kg per pair.
Top drawer includes SHUTER SB square organizer boxes.
Optional 4-caster mounts: make it mobile, add height, protect cabinet base.
Specification
Dimensions: 547 W x 600 D x 1200 H mm
Package Details: 1 pc / 1 ctn (640 W x 687 D x 1267 H mm / 19.67 cu ft)
Weight: NW 89.90 kg; GW 94.70 kg
Material: Steel
Color: Black Body with Dark Gray Drawers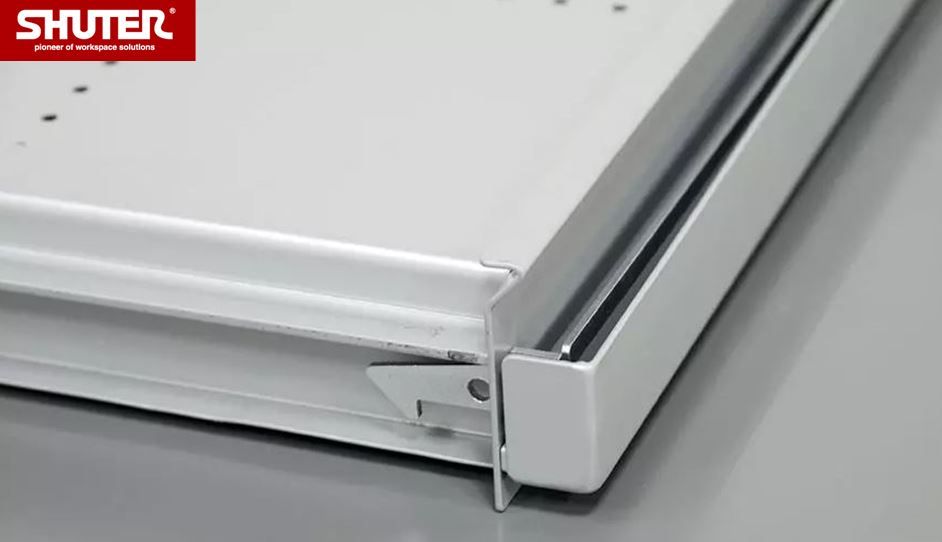 Gallery
Latest News
SHUTER is certified to ISO 14051:2011

We are glad to announce that SHUTER is just certified to ISO 14051 (MFCA: Material Flow Cost Accounting).
Under MFCA, the flows and stocks of materials within SHUTER are traced and quantified...

Read More

A good toolbox enhances your working efficiency

The heavy duty design of SHUTER tool boxes developed over years of manufacturing experience cannot be beaten in the marketplace today.
The tool storage box is available with market-leading...

Read More

SHUTER Babbuza Dreamfactory wins DFA Awards

The DFA Design for Asia Awards is a stage upon which design talents and corporations can showcase their design projects internationally.

Congratulation!!
Babbuza Dreamfactory earned SHUTER...

Read More