Flip Out Bin Set with 4 Compartments for Parts Storage
FO-604
Flip Out Bin Set with 4 Compartments for Parts Storage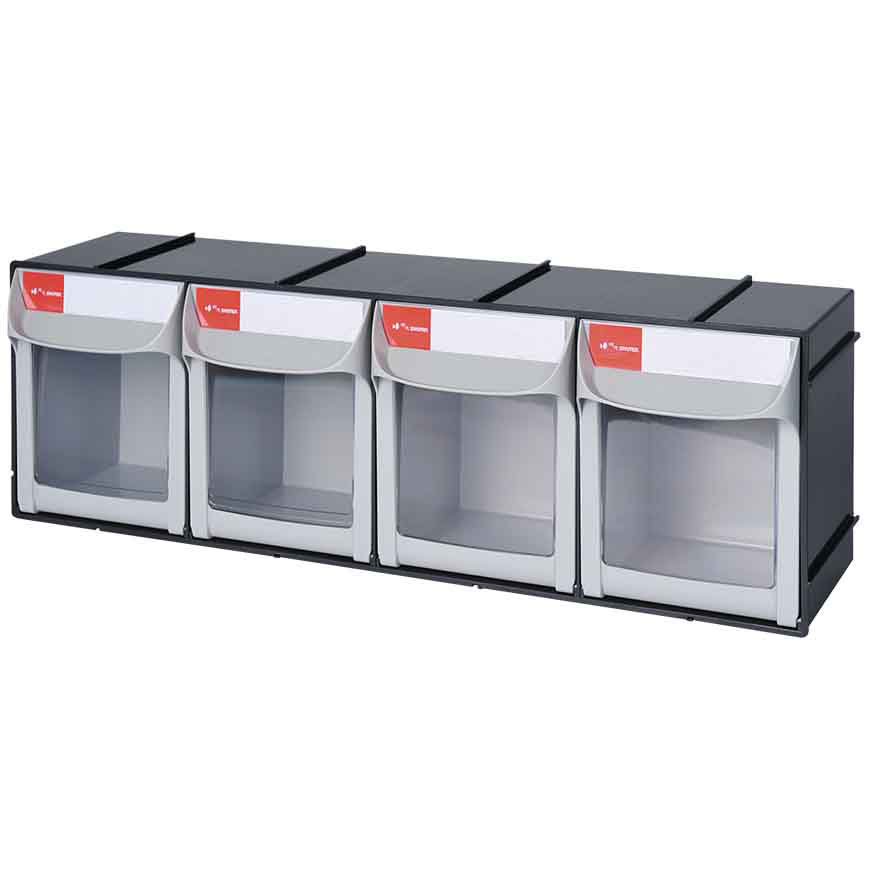 With their unique modular design, these heavy duty designed flip out bin sets are ideal for use in a wide variety of industrial, home or office settings. They interlock side-by-side or top-bottom, and are wall-mountable with a built-in keyhole fixture. A patented feature is the no-drop doors on each transparent compartment. Fit with labels for easy organization. Each unit is scratch resistant and made from non-toxic ABS. Can hold food-tested to European standards, and bin color can be customized.
Features
Heavy duty design for use in any setting.
Side-by-side and top-bottom interlocking function.
Wall-mountable with built-in keyhole fixtures.
Patented design ensures drawers only drop down when pulled.
Transparent drawer fronts and labels make it easy to identify contents.
Drawers are made of durable, non-toxic ABS plastic.
Scratch resistant and SGS loading tested.
Tested to EU food grade standards.
Bin color can be customized.
Specification
Dimensions: 603 W x 167 D x 203 H mm (23.7" W x 6.6" D x 8" H)
Material: ABS, PS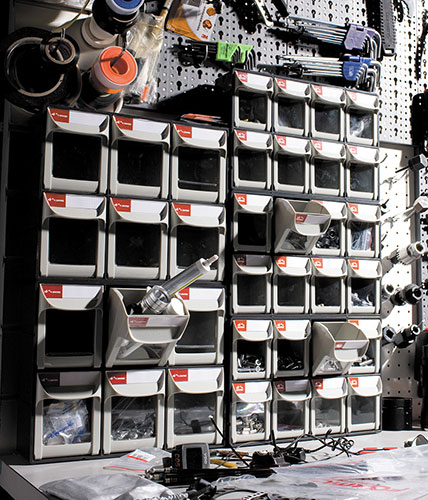 Latest News
SHUTER is certified to ISO 14051:2011

We are glad to announce that SHUTER is just certified to ISO 14051 (MFCA: Material Flow Cost Accounting).
Under MFCA, the flows and stocks of materials within SHUTER are traced and quantified...

Read More

A good toolbox enhances your working efficiency

The heavy duty design of SHUTER tool boxes developed over years of manufacturing experience cannot be beaten in the marketplace today.
The tool storage box is available with market-leading...

Read More

SHUTER Babbuza Dreamfactory wins DFA Awards

The DFA Design for Asia Awards is a stage upon which design talents and corporations can showcase their design projects internationally.

Congratulation!!
Babbuza Dreamfactory earned SHUTER...

Read More