Flat Pack Wall & Locker Tool Organization System
RC-Workstation
Flat Pack Wall & Locker Tool Organization System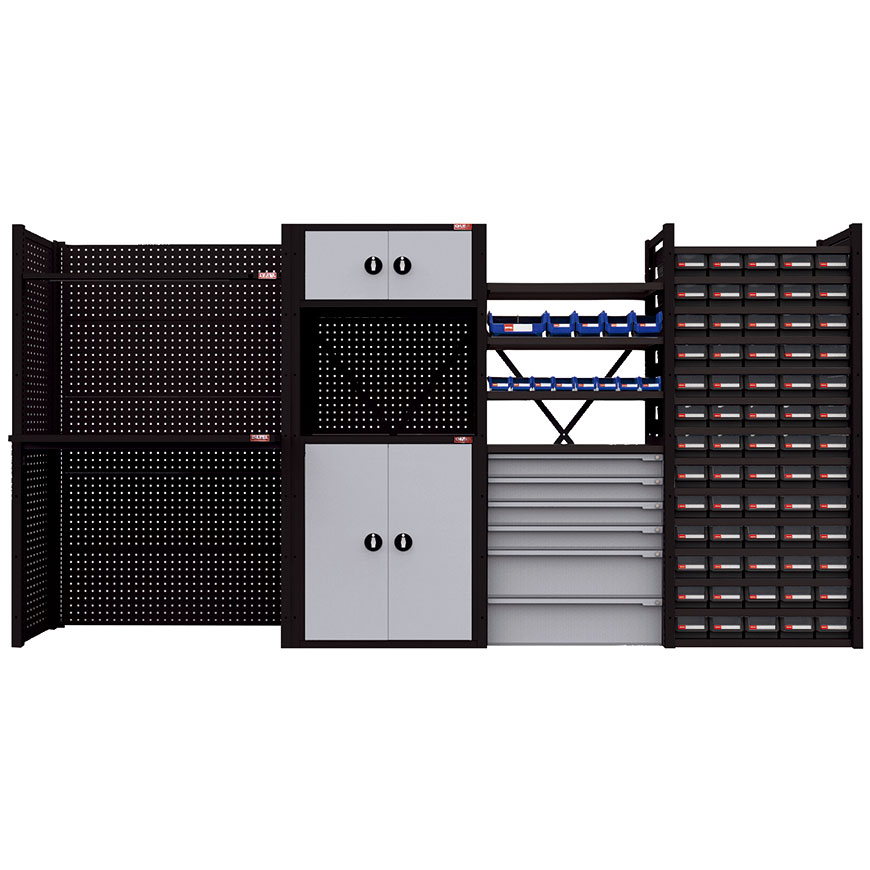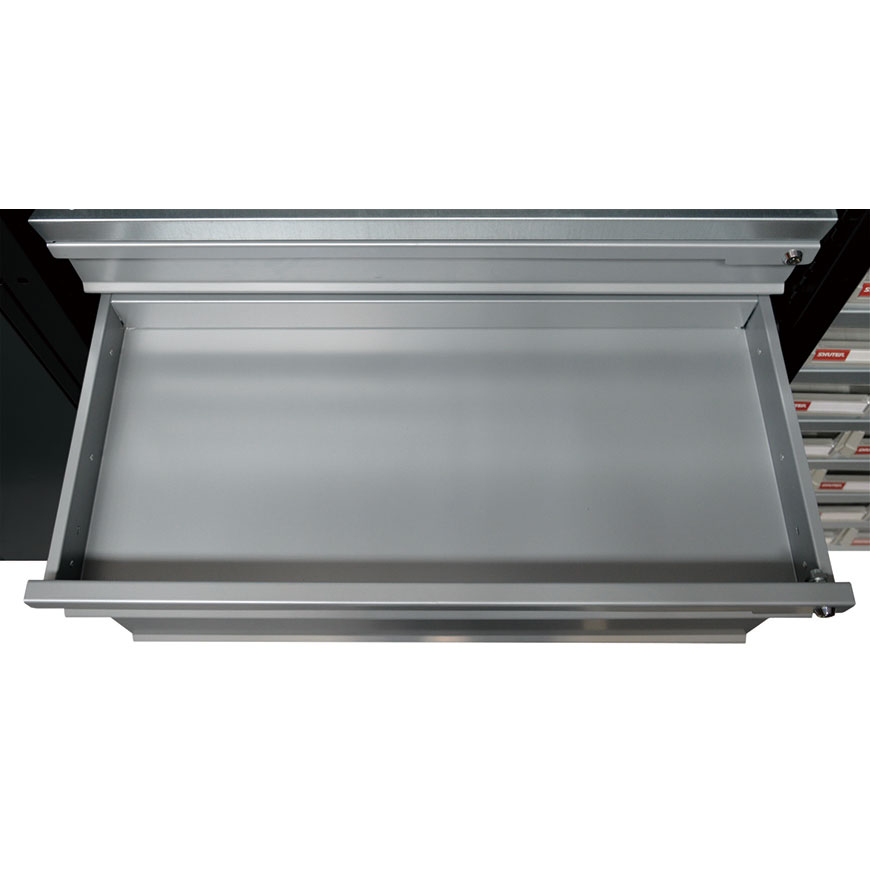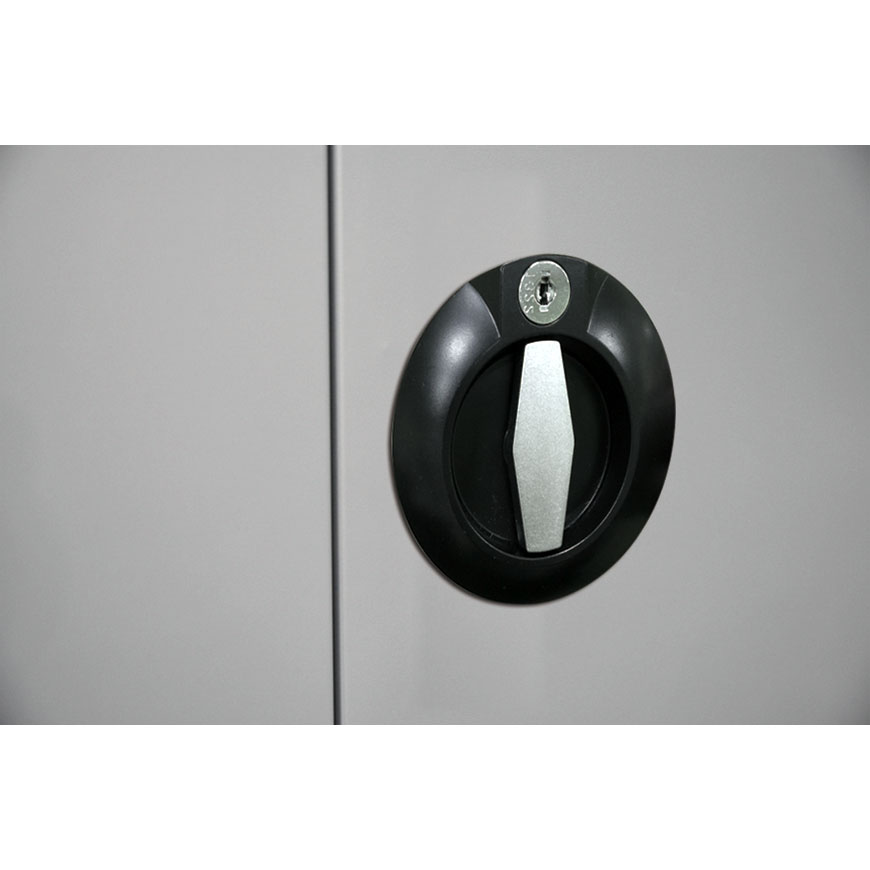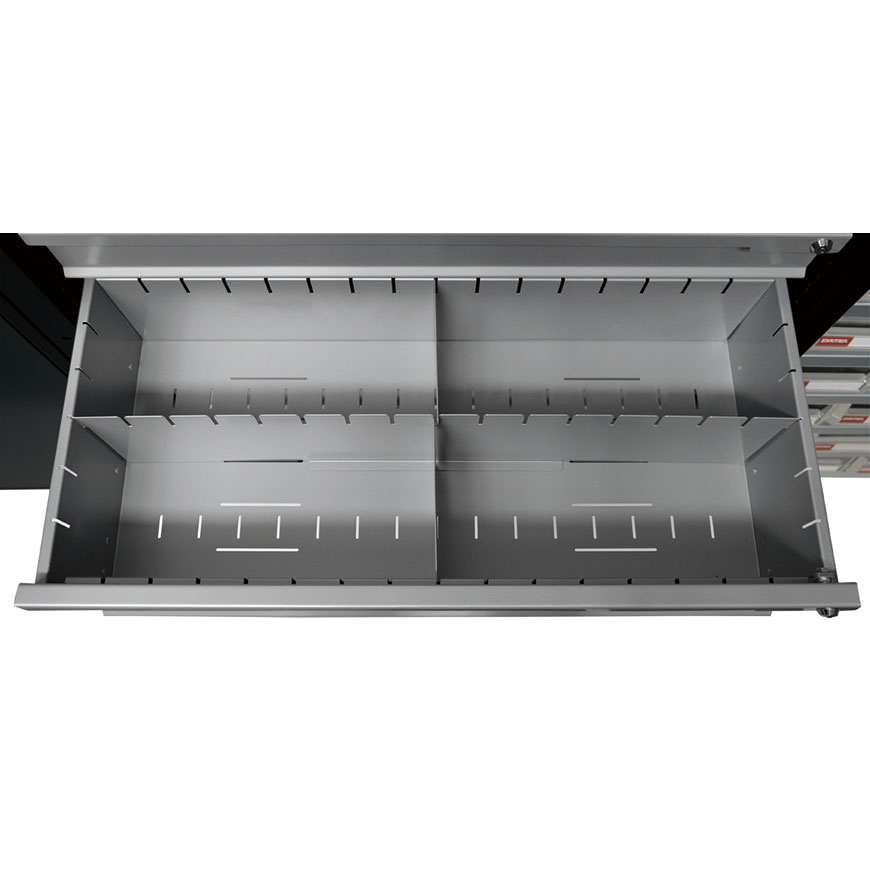 This unique SHUTER wall-mountable workstation (RC series) includes one cabinet with drawer, a compact workbench, and shelves with drawers. Because it is a self-assemble unit, it comes flat-packed and is easy to assemble at home: move parts around as you see fit to best suit your individual space requirements. The best part is this workstation can be complemented with SHUTER's HK hook or HK tool hanger accessories range: store your tools and parts even more efficiently than before. The tabletop for this unit is designed for a high impact environment.
Features
Flat pack, knock down design for easier, cheaper transportation, storage, and on-site assembly.
Collision resistant worktop resists high impacts.
Mix-and match shelf combinations and adjustable shelf height allow for highly customizable storage options.
Individual shelves can hold up to 100 kg and the entire workstation can hold up to 700 kg.
Industry standard square-hole pegboard.
Can be fitted with SHUTER HB hanging bins and HD-1641 drawers for even more storage options.
Add optional items from SHUTER HK accessories series.
Specification
RCT-4AI
● Dimensions: 1340 W x 465.4 D x 2030 H mm
● Package Details: 8 ctns total
● Weight: NW 85.7 kg; GW 96.87 kg
● Material: Steel
● Color: Black

RCC-3A01
● Dimensions: 943 W x 465.4 D x 2030 H mm
● Package Details: 4 ctns total
● Weight: NW 17.80 kg; GW 21.10 kg
● Material: Steel
● Color: Black

RCD-3A51
● Dimensions: 943 W x 465.4 D x 2030 H mm
● Package Details: 4 ctns total
● Weight: NW 72.55 kg; GW 86.43 kg
● Material: Steel
● Color: Black

RCH-313+HD-1641
● Dimensions: 943 W x 465.4 D x 2030 H mm
● Package Details: 15 ctns total
● Weight: NW 120.93 Kg; GW 143.76 Kg
● Material: Steel
● Color: Black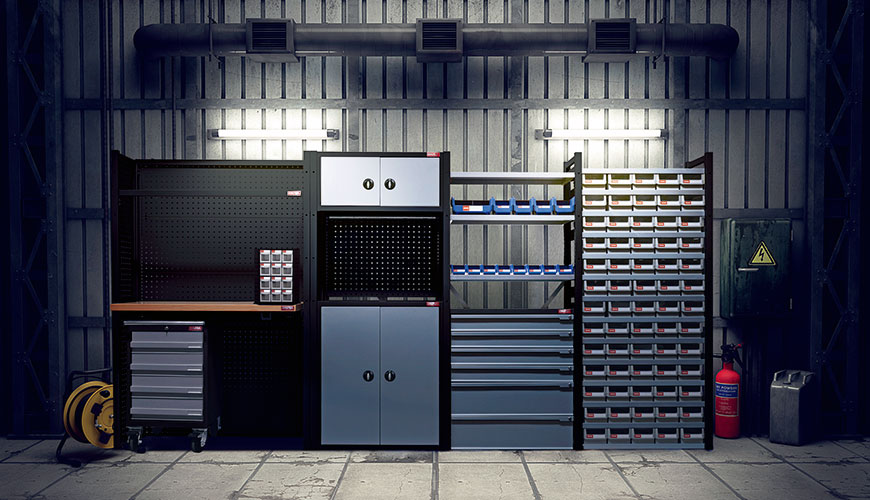 Gallery
Latest News
SHUTER is certified to ISO 14051:2011

We are glad to announce that SHUTER is just certified to ISO 14051 (MFCA: Material Flow Cost Accounting).
Under MFCA, the flows and stocks of materials within SHUTER are traced and quantified...

Read More

A good toolbox enhances your working efficiency

The heavy duty design of SHUTER tool boxes developed over years of manufacturing experience cannot be beaten in the marketplace today.
The tool storage box is available with market-leading...

Read More

SHUTER Babbuza Dreamfactory wins DFA Awards

The DFA Design for Asia Awards is a stage upon which design talents and corporations can showcase their design projects internationally.

Congratulation!!
Babbuza Dreamfactory earned SHUTER...

Read More