12L Professional Two-Tone Tool Box with  2 Trays and Metal Locks
TB-102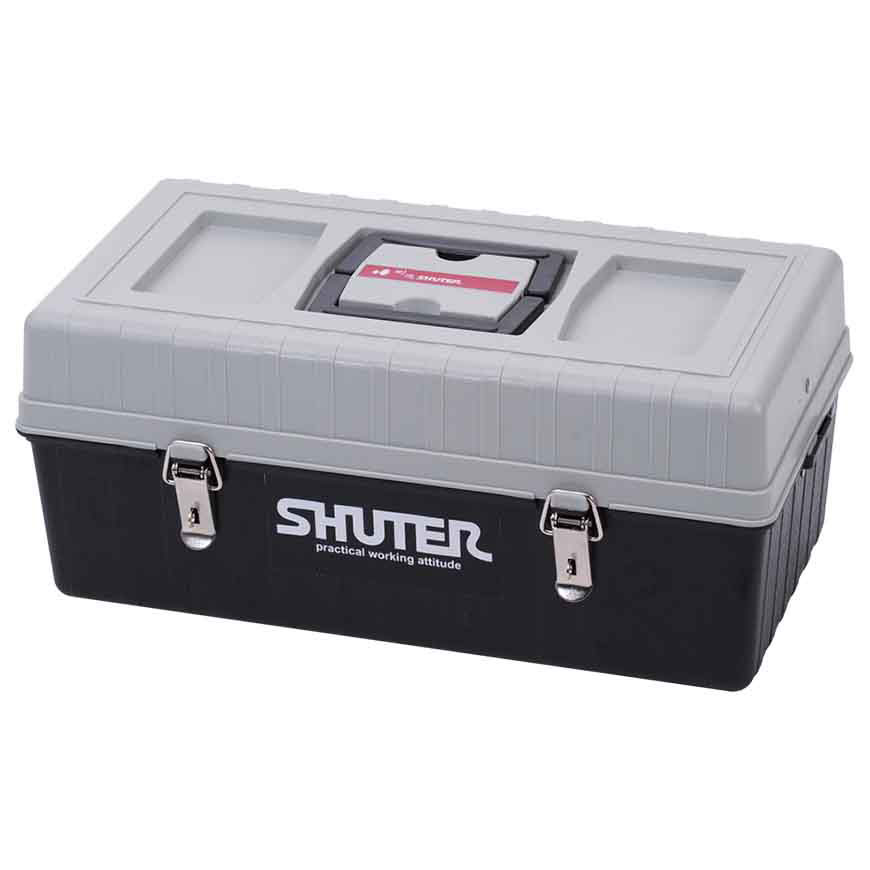 Heading out and taking your tools with you? Be sure to pack them safely away in a sturdy SHUTER tool box. Depending on the size, SHUTER boxes feature tiered and lift-out trays, moveable dividers, and exterior access drawers that provide a plethora of space-saving storage options. Available with market-leading extras like clip locks and flip-up handles, these boxes are highly portable and sturdy enough for everyday use on or off-site, inside the workshop or out on the road.
Features
Highly portable solution for all your tool storage needs.
Flat top and sit-flush handle for easy carrying and stowing.
Secure and durable steel snap lock mechanisms.
Fitted with a two-tier, compartmentalized interior tray.
Tough ABS material throughout.
Easy to wipe down when dirty.
Can be used in wet or dry environments.
Dust and insect proof.
Color can be customized.
Specification
Dimensions: 426 W x 235 D x 180 H mm (16.8" W x 9.3" D x 7.1" H)
Material: ABS, PP
Holds up to 25 kg.
Gallery
Latest News
Shuter Babbuza Dreamfactory Nears Completion

Shuter Enterprise is gearing up to move to a new state-of-the-art factory location by end of 2020.

Read More

SHUTER is Fully Operational: COVID-19 Notice

We are open.

Read More

Shuter Babbuza Dreamfactory Beam Raising Ceremony

On Friday, September 20, 2019, Babbuza Dreamfactory hit a significant milestone…

Read More