Metal Tool Cabinets
Heavy Duty Steel Drawer Cabinets Designed for Storing Indus-trial Hardware, Small Parts, and Tools.
Features
When it comes to durability in heavy duty industrial workplac-es, SHUTER's metal tool cabinets for small parts storage cannot be beaten. Manufactured in an incredible array of size and grease-proof POM or durable ABS drawer combinations, these cabinets can be tailored to suit the needs of a wide variety of working or storage environments. The cabinet body is finished in either powder-coated steel or scratch-resistant paint (cus-tomer can choose finish and colors) and fitted with corner guards for user safety.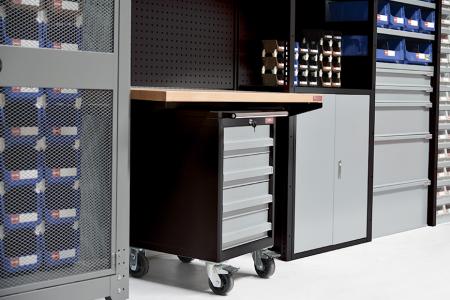 Steel Tool Cabinets and Trollies for Rough-and-Tumble Industrial Environ-ments.
More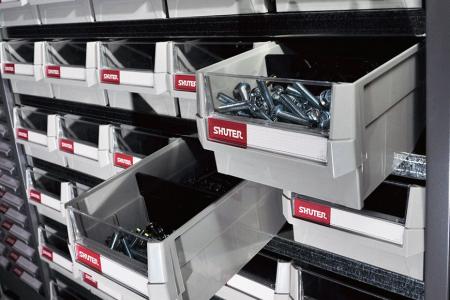 Sturdy Drawer Cabinets for Organization of Industrial Parts and Small Tools.
More
---
Press Release
SHUTER Wraps up Future Forward in June, 2019

SHUTER wraps up Future Forward 2019 buyers' conferences in Vietnam.

Read More

SHUTER Wraps up Future Forward in May, 2019

SHUTER x RECO host Future Forward buyers' conference in Japan.

Read More

SHUTER Wraps up Future Forward in Oct, 2019

SHUTER products tip-top at Taipei AMPA 2019.

Read More