Industrial Storage Bins
Durable Plastic Stacking, Hanging, or Nesting Containers for Easy-Access Small Parts and Tool Storage.
Features
With industry-leading design features like new-style riser legs and no-tip drawers, SHUTER's hanging and quick tip-out bins are among the most innovative products of their kind on the market. By saving space, these bins facilitate easy stock management in factory lines or warehouses, retail shops or classrooms. These sturdy POM and ABS bins can also be fitted into SHUTER steel mobile tower stands and shelving units. Ask your sales representative about these and other customizations such as color.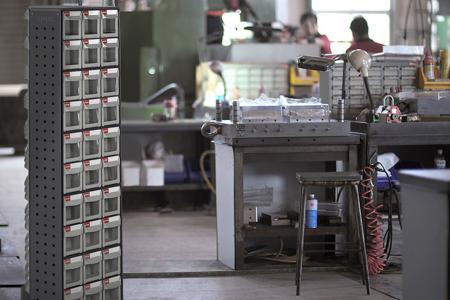 Turn-Style and Caster-Mounted Industrial Bin Stands for Small Parts Storage.
More
---
Press Release
SHUTER Wraps up Future Forward in June, 2019

SHUTER wraps up Future Forward 2019 buyers' conferences in Vietnam.

Read More

SHUTER Wraps up Future Forward in May, 2019

SHUTER x RECO host Future Forward buyers' conference in Japan.

Read More

SHUTER Wraps up Future Forward in Oct, 2019

SHUTER products tip-top at Taipei AMPA 2019.

Read More