ESD Antistatic Organizers
Antistatic ESD-Protective Storage Units Ideal for Use in Factories and Warehouses.
Features
Looking for antistatic ESD storage solutions to fill a large client order or outfit a new factory? SHUTER manufacturers a wide variety of antistatic products for tools and small parts that need added protection. Choose from drawers in numerous heights and column configurations or hanging bins, all made of professional, quality tested particular electric conduction PP plastic and featuring nifty standard additions like label areas, see-through windows, riser legs, and hopper fronts. Color can be customized.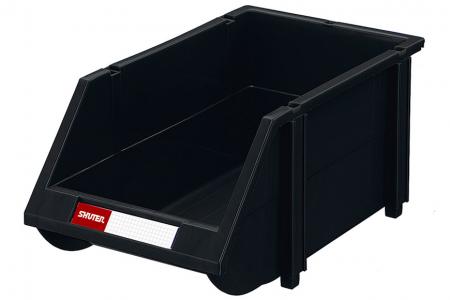 Professional ESD Component Storage Drawers for Industrial Environments.
More
---
Latest News
Shuter Babbuza Dreamfactory Nears Completion

Shuter Enterprise is gearing up to move to a new state-of-the-art factory location by end of 2020.

Read More

SHUTER is Fully Operational: COVID-19 Notice

We are open.

Read More

Shuter Babbuza Dreamfactory Beam Raising Ceremony

On Friday, September 20, 2019, Babbuza Dreamfactory hit a significant milestone…

Read More