Classic Industrial ESD Hanging Bin for Electronic Devices and Components Storage - 16L
CHB-3045
Classic Industrial ESD Hanging Bin for Electronic Devices and Components Storage - 16L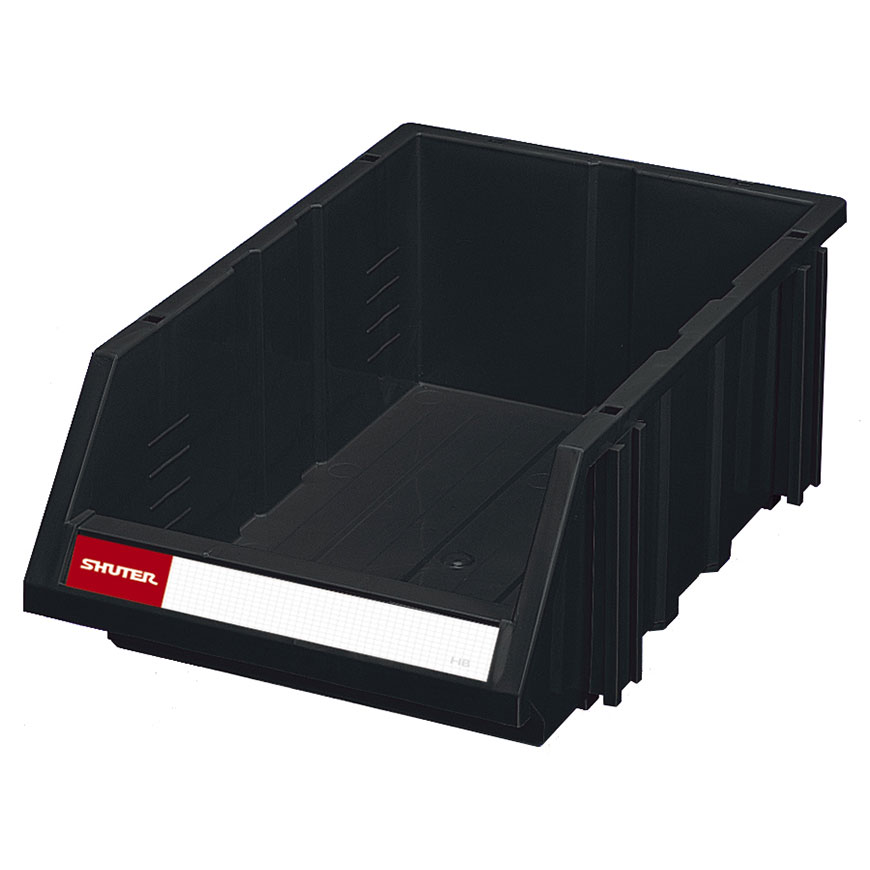 Customizable and strong with a classic design, SHUTER's ESD hanging bins are just what you need to complete your anti-static workstation or factory space. Take a set of bins, or mix-and-match between sizes and capacities, and join them together or wall mount them to create a workspace that works for you. Perfect for holding electrostatic sensitive items like electronic components, these bins can also hold standard small parts. Made of virgin ESD PP plastic, the hopper-style front allows quick access with no fall-out of products. For more space, insert riser legs between each bin.
Features
All antistatic organizers are made of professional / particular electric conduction material.
Snap bins in place horizontally and securely with clever tail groove design.
Front-facing label holder.
Riser legs increase height for even more space.
Inset stacking design saves storage space when bins are being transported and packaged.
Each bin can withstand weights of up to 50 kg.
Specification
Dimensions: 300 W x 480 D x 178 H mm (11.8" W x 18.9" D x 7" H)
Package Details: 12 pcs / Ctn: 658 W x 487 D x 848 H mm
Weight: NW 12.46 kg; GW 14.57 kg
Material: Antistatic High Impact Conductive PP
Color: Black
Capacity: 16L
Ultima Notizia
SHUTER is certified to ISO 14051:2011

We are glad to announce that SHUTER is just certified to ISO 14051 (MFCA: Material Flow Cost Accounting).
Under MFCA, the flows and stocks of materials within SHUTER are traced and quantified...

Leggi di più

A good toolbox enhances your working efficiency

The heavy duty design of SHUTER tool boxes developed over years of manufacturing experience cannot be beaten in the marketplace today.
The tool storage box is available with market-leading...

Leggi di più

SHUTER Babbuza Dreamfactory wins DFA Awards

The DFA Design for Asia Awards is a stage upon which design talents and corporations can showcase their design projects internationally.
 
Congratulation!!
Babbuza Dreamfactory earned SHUTER...

Leggi di più